What is it for?
Solutions developed for you, and your customers
A scalable network infrastructure to allow services providers, carriers and ISPs to deliver their broadband services to subscribers and end users.
Premium capacity, coverage and bandwidth to deliver a reliable technology for supporting the growing demand for broadband services, and their impact on the development of societies and economies.
Enablement and delivery of ICT services for new markets and new applications, and also to support developments in existing technologies across various industries: healthcare, education, transportation, manufacturing and more.
Our Solutions
Hedra provides turnkey solutions for any deployment scenario, from business consultancy, planning and design to network component integration and provisioning.Hedra offers a variety of broadband technologies to services providers, public and private businesses, as well as Research and Education.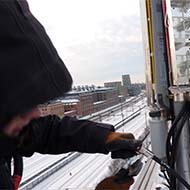 Indoor & Outdoor coverage
To meet the demand for proper coverage and high quality of service for dense areas, Hedra delivers indoor coverage solutions for mobile and WiFi access.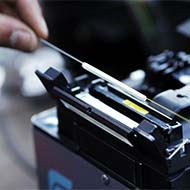 Transmission networks
In core and backbone infrastructure, Hedra offers transmission networks, either wired or wireless, from point-to-point short-distance connections for businesses to redundant multipoint networks for service providers.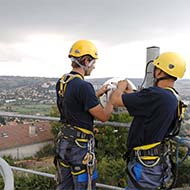 Efficiency within range of all businesses
Mobile and radio networks support any requirement in mobility. We are the experts in commercial mobile access 2G, 3G and 4G and also in networks like TETRA, dedicated to safety and/or industrial applications. Our portfolio also hosts TV and radio broadcasting systems.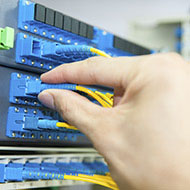 Complete solutions
Fixed-line solutions are nowadays mainly based on FTTx networks, and on a combination of copper and coaxial links. Merging passive infrastructure with active components, we provide a complete solution to help end users/subscribers access their services, and utilities manage their smart grids, water plants or gas distribution networks.
The Hedra Benefits

Flexibility
Broadband solutions serve ICT segments, but also other markets. A network can be used for traditional purposes, but it can also scale various applications in different industries.

Efficiency and continuity
We deliver solutions which are tailored to customers current needs, and that can also be easily extended in case of a technology upgrades. We can anticipate customers interests, and manage deployment in areas with high demand to yield effective payback on investments. Being aware of the importance of business continuity, we perform change/add/remove operations with minimum impact on the quality of service.

Reliability
We combine knowledge in project management, engineering skills and experience in broadband technologies together with a robust financial background.

Performances
As a dense network of local entities, Hedra is involved at each stage of the migration process, working on site or from a central location. The expertise of our team members, who keep pace with evolving technologies through proper training, offers forthright quality from end to end.