Hedra don't just design your Network, we invest in it.
As newer technologies emerge at increased pace, and fixed-mobile convergence becomes commonplace, service providers and Research and Education network managers must rely on expert partners to support the migration of their core network to technologies that offer improved performances and scalability.
With deep knowledge in ICT, Hedra provides a global offering, including systems monitoring, onsite interventions and the commissioning of all deployed systems.
Systems that constitute the core network are increasingly switching to IP technologies. Through efficient project management, Hedra plans and deploys reliable and high performance solutions across all routing and supervision systems, in wireless and wired networks alike.
With deep knowledge in ICT, Hedra provides a global offering, including systems monitoring, onsite interventions and the commissioning of all deployed systems.
Thanks to market-proven experience in maintaining and operating telecommunication networks, Hedra provides competitive turnkey solutions that deliver first-rate performances to customers' telecommunication infrastructure.
Our Solutions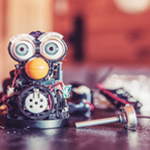 Software Defined Networks
Hedra offers pioneering Software Defined Networks (SDN) and Network Function Virtualization (NFV) solutions for high-performance networks based on an open architecture, to deliver ease-of-use, security and scalability.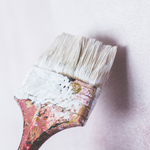 Changing the WAN/LAN Landscape
With changes approaching the WAN and LAN landscape Hedra offering allows you time to invest in the future of your network. Hedra has developed a unique position of successfully integrating scalable WAN technologies and optimised LAN.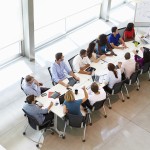 Turnkey systems implementation
Axians manages deployments from end to end: project design and preparation, project step planning, onsite hardware installation based on technical specifications, as well as management of operations and systems integration in the core network.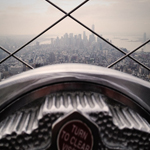 High-performance networks
Axians has a strong experience in delivering complex and carrier-grade networks and data center solutions.
The Hedra Benefits

Performances
As a dense network of local entities, Hedra is involved at each stage of the migration process, working on site or from a central location. The expertise of our team members, who keep pace with evolving technologies through proper training, offers forthright quality from end to end.

Improved time-to-market
Hedra speeds up the technology deployment process by capitalizing on valuable experience, including in upgrading of mission-critical systems. The Hedra teams are acquainted with the processes and prerequisites that help conduct your projects efficiently and optimize network availability.

Security
Hedra has earned certifications from many high-profile vendors, and can manage all operations for upgrading and updating the core network in a secure way. Customized reporting is provided to customers for the purpose of tracking all jobs in progress or achieved, thus delivering visibility, control and efficiency.

Flexibility
Through customized solutions adapted to each core network migration or evolution project, Hedra manages all or part of any technology deployment process, at a competitive pricing and with unmatched quality of service.