Our services for industrial environments
The digital transformation in the industrial landscape is quite a challenge. A key success factor, ICT solutions from Hedra help improve productivity and responsiveness, thanks to various means of communication, collaborative tools and business applications that optimize every process in the industrial lifecycle.
Our ambition is to help industrial players and manufacturers address their challenges. From sourcing to marketing, Hedra brings forward-thinking ideas to support the digital revolution. ICT solutions are integrated at the heart of production facilities, while best practices help tie technology partnerships over the long run.
Delivering services at the local level, Hedra has built up extensive industrial expertise that encourages growth. This is achieved by bringing flexible and scalable solutions that help customers tackle their issues.
How we address your challenges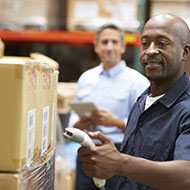 Streamline the production process
Hedra improves communications across production units, thanks to collaborative tools that support and ease data exchange at each step of the value chain, as well as 3G/4G and WiFi coverage of buildings and premises. The availability of broadband within production facilities is also a valuable performance driver.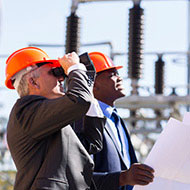 Control and secure the production environment
With efficient and networked sensors that help with real-time reporting and instant alerts, Hedra provides the infrastructure that helps customers monitor their environment (real-time resource status, video-surveillance, monitoring of energy consumption, etc.)
Focus on performances and competitiveness
The Hedra managed services help customers focus on their core production business while confidently outsourcing their IT operations to expert teams that have a clear understanding of your environment.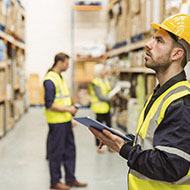 Improve traceability and inventory management
From suppliers to the inventory warehouse, from production plants to wholesalers, Hedra deploys geolocation solutions that help track goods in real time.