Connected premises
Mobile users require pervasive connectivity, anytime, anywhere and whatever the device they use. Businesses are willing to provide mobile, distant users and employees with simple and secured connectivity as a way to boost productivity and make their work environments and conditions more attractive.
With multiple mobile endpoints being used on and off the corporate network, working outside the corporate physical boundaries can today be achieved in a cost-efficient manner.
A true mobile experience requires a global approach covering multiple topics: WiFi or 3G/4G services, infrastructure scalability, IS applications, endpoint and security management, as well as 24/7 visibility across the infrastructure
Our Solutions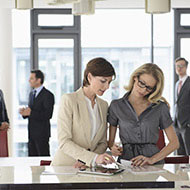 An always-on experience for businesses and consumers
Today, business users and consumers expect online access wherever they are. And they actually take this for granted! Hedra designs, deploys and maintains wireless environments that are personalized to the specifics of each project in terms of premises, SLA requirements, security and density of users.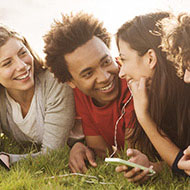 3G/4G coverage for professionals and consumers
The coverage of public mobile networks must be enhanced and expanded to cover private sites bearing a complex and challenging topology. This is vital for businesses and site managers. Hedra leverages its expert knowledge in mobile engineering to support any requirements and overcome such barriers.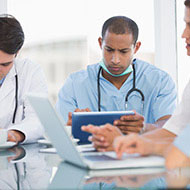 Simple, yet highly secured connectivity
Hedra offers tailored solutions to help any mobile user gain access in a controlled and secured way, to all resources provided by their corporate Information System, from a personal or corporate tablet or smartphone.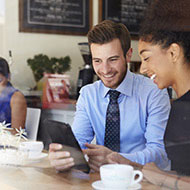 Enterprise-grade security for mobility
Hedra offers secured network access solutions to ensure that mobility does not create vulnerabilities, and that security guidelines and regulatory requirements are fully met.
The Hedra Benefits

Stay ahead of competition and increase your revenues
Digital compliance is a must! Our mobility solutions offer an attractive environment for your users, employees and customers. Mobile solutions can also help better understand your customers' requirements and behaviors and, therefore, encourage their loyalty.

Boost employee productivity
By providing your employees with permanent access to business applications whatever their location and the device they use, you help them be more efficient. Hedra offers solutions that can be used in mobile environments: remote access to corporate resources and business applications (telework).

A global expert to manage mobility across your entire organization
Managing mobility across any organization can prove complex because of the multiple disciplines involved in mobility. Hedra has the unique capacity to address your requirements from end to end: infrastructure, applications, integration, service provisioning and monitoring.

Mobility AND security
Mobility in organizations requires high-performance connections. Besides scaling solutions to your requirements, Hedra delivers advanced expertise for all applications enabled by mobility, while ensuring tamperproof data integrity.