CONVERGED INFRASTRUCTURE
&
DATA CENTERS
What is it for?
To support increasing requirements in network availability and performances, Axians offers architectures that bring the power of virtualization to networks and systems. By designing such architectures from a holistic perspective, Axians achieves seamless interaction between services, networks, data storages, users and processes.
The convergent infrastructure driven by next-generation data centers is a sound alternative to siloed architectures, making them available to support all business applications.
When critical applications or systems are unavailable, this can be a serious threat to your business activities. To ensure business continuity and strong responsiveness, Axians designs infrastructures with flexible and advanced performances in mind, with the goal to promote satisfaction among users and support business development.
Our Solutions
Axians provides increased agility and efficiency for your data center. We can deliver powerful services that can be operated in a hassle-free way.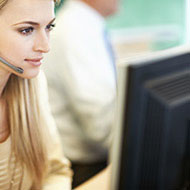 Managed services
To maximize service quality for your customers and unleash the full potential of your systems, you can rely on managed services offered by Axians for end-to-end and 24/7 supervision of your data c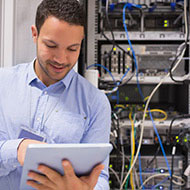 Maintenance and support
We make sure that all components of your data center operate seamlessly and are flawlessly available. Our advanced security solutions help streamline the protection of all virtualized environments.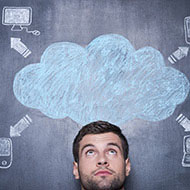 Virtualization
Whatever the type of deployment (server, storage, network, desktop), virtualization is a true cost saver, and much more too. It encourages business continuity and fosters the development of hybrid clouds that ensure increased flexibility and cost containment.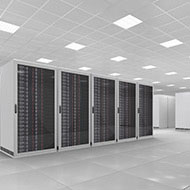 Systems infrastructure
Virtualization is a major boost to how servers, infrastructure software and storage are organized. Axians advices on, supports, integrates and deploys infrastructures that are sustainable, scalable and highly available.
The Hedra Benefits

Streamline your architecture to improve profitability
To maximize return on investments in IT and ensure high availability across existing systems, Axians helps you make the best use of a virtualized and flexible infrastructure.

Improve business reliability through IT risk containment
24/7 protection of your business and corporate data is a priority. By optimizing your network infrastructure, Axians ensures that your data can be accessed and always protected. This is achieved through secured data replication, to ensure data recovery and availability in case of a hardware failure.

Reduce energy consumption
With low-energy and low-carbon solutions, Axians reduces the energy footprint of your data center, helping you meet your sustainable development goals.

Achieve your availability and quality of service goals
Data losses may result in a financial drain for any impacted organization. By designing and implementing disaster recovery and business continuity plans for your data centers, Axians helps you meet your regulatory compliance requirements, and ensures end-to-end data integrity.