Our services for Stadiums
For the site manager , audiences and sport fans, Hedra provides the entire range of processes and tools that enable first-class user experience, from the back-office to the multiples devices used. Through a highly available multiservice network which can scale itself to support traffic peaks driven by multiple applications, Hedra provides turnkey solutions to bear increased requirements in connectivity.
In parallel with a network designed to cover stadiums that often present complex topologies, Hedra designs, integrates and maintains WiFi infrastructure for dense deployments, to increase mobility and broadcast media in HD.
To make sure that telephony services are available within a stadium, Hedra expands the coverage and capacity of broadband 4G network.
How we address your challenges
Provide additional services to event organizers
A convergent telecommunication infrastructure makes it possible to deploy exclusive mobile applications that enhance user experience, while the opportunities offered by the big data help you boost your business and ensure the loyalty of your customers.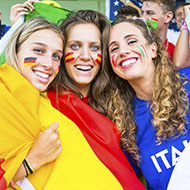 Premium wireless connectivity inside the stadium
Replay the highlights of an event in high definition video. Using resilient and highly secured solutions, Hedra helps you deploy innovative solutions that connect your stadium to the best technologies in the market.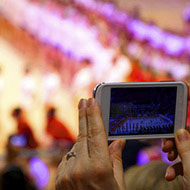 Provide increased connectivity to the audience to generate new revenue streams
From selling food and offering new services via a reliable WiFi access (VOD to replay the highlights of an event for example), Hedra makes it possible to provide customer-oriented applications within a highly secured environment.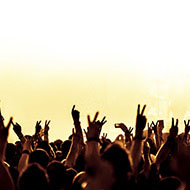 Expand your range of services through innovative audiovisual solutions
Deploy spectacular audio systems that add power to sports events and concerts. Using a high-performance network infrastructure, Hedra provides you with a first-class sound and visual experience.