The corporate backbone
Each business has its specifics, but all of them require a network that is always available and easily accessible. Performance is a major issue, but there are other issues equally important: the activity of a business depends on the reliability of a network that offers all resources and applications, from any location and at any time.
As mobility gets increasingly pervasive, and with costs of travel expenses needing to be trimmed, the network must support secured, seamless and top performances mobility, to let employee work remotely or enable videoconferencing as a replacement to face-to-face meetings.
Our Solutions
The corporate network needs to support all business-oriented technologies and the implementation of new and innovative processes. Hedra provides you with sound and market-proven solutions and services at each step of your network lifecycle.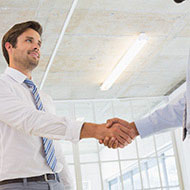 Communications and data networks
With Hedra, the corporate network is the guiding thread for your communications infrastructure, from LAN to WAN, from ToIP to Unified Communications, instant messaging and videoconferencing.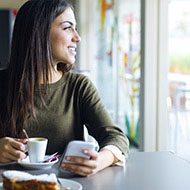 Wireless and mobility
Whether you need to offer your guests access to wireless in a hotel or a corporate building, or manage all corporate mobile devices, Hedra turns the wireless network into a genuine flexibility and productivity driver.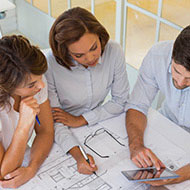 Audit, consulting, integration, deployment and maintenance
Hedra will support you at each step of your project, whether deploying a new network or revamping an existing architecture; from specifications and requirement analysis to maintenance and managed services.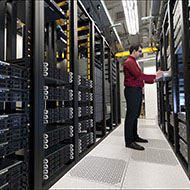 Security as an integral part of the network
With Hedra, security is applied across your entire network, even when rolling out new technologies, such as the software-defined network that makes your network smarter, as well as virtualization and cloud computing.
The Hedra Benefits

Enable mobility in a secured way
Users want and need to access networks and their resources from any location, anytime, and from any device. This helps boost responsiveness and productivity among users.

Enable and support innovation
Your network is the backbone of your Information System. With Hedra, your network turns robust, yet flexible, to serve all your projects. It acts as the custodian of your efficiency and productivity.

A unified and cost-efficient network
The secured, convergent and unified network helps keep Capex and Opex down. Managed services from Hedra help you reach the right balance between upfront investments and operating costs.

Ready for tomorrow's network
As you migrate to virtualization, convergent and software-defined networks and data centers, Hedra guides you to tomorrow's network: a consistent, multi-feature set that hosts your applications and corporate data.